Nov 13, 2012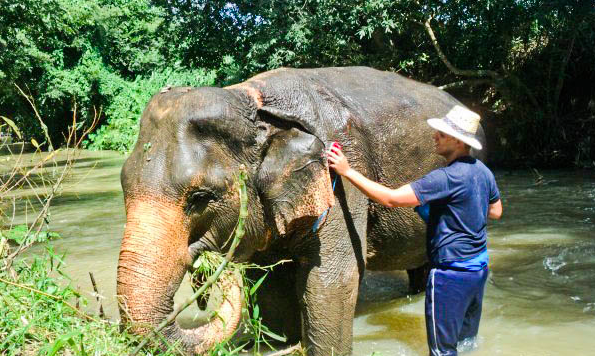 During my upcoming trip to Thailand, I will be volunteering for 3 days at an elephant camp about an hour north of Chiang Mai. During my stay there, I will be trained as a "mahout" and will be paired up with "my own" elephant (feed, bathe, trek, work, and of course above all – to love and care for).
They depend on donations to keep the elephant preservation land they have. A little bit goes a long way in Thailand where the cost of living is extremely low.
I'd like to collect $20 donations from friends and family to give the owner as an extra "thank you" for the love and protection he gives his 15 elephants. Please click on the PayPal button below to make a donation.
Be well. And Namaste.
Related Reading:
One Response to "Elephant love"