Mar 14, 2013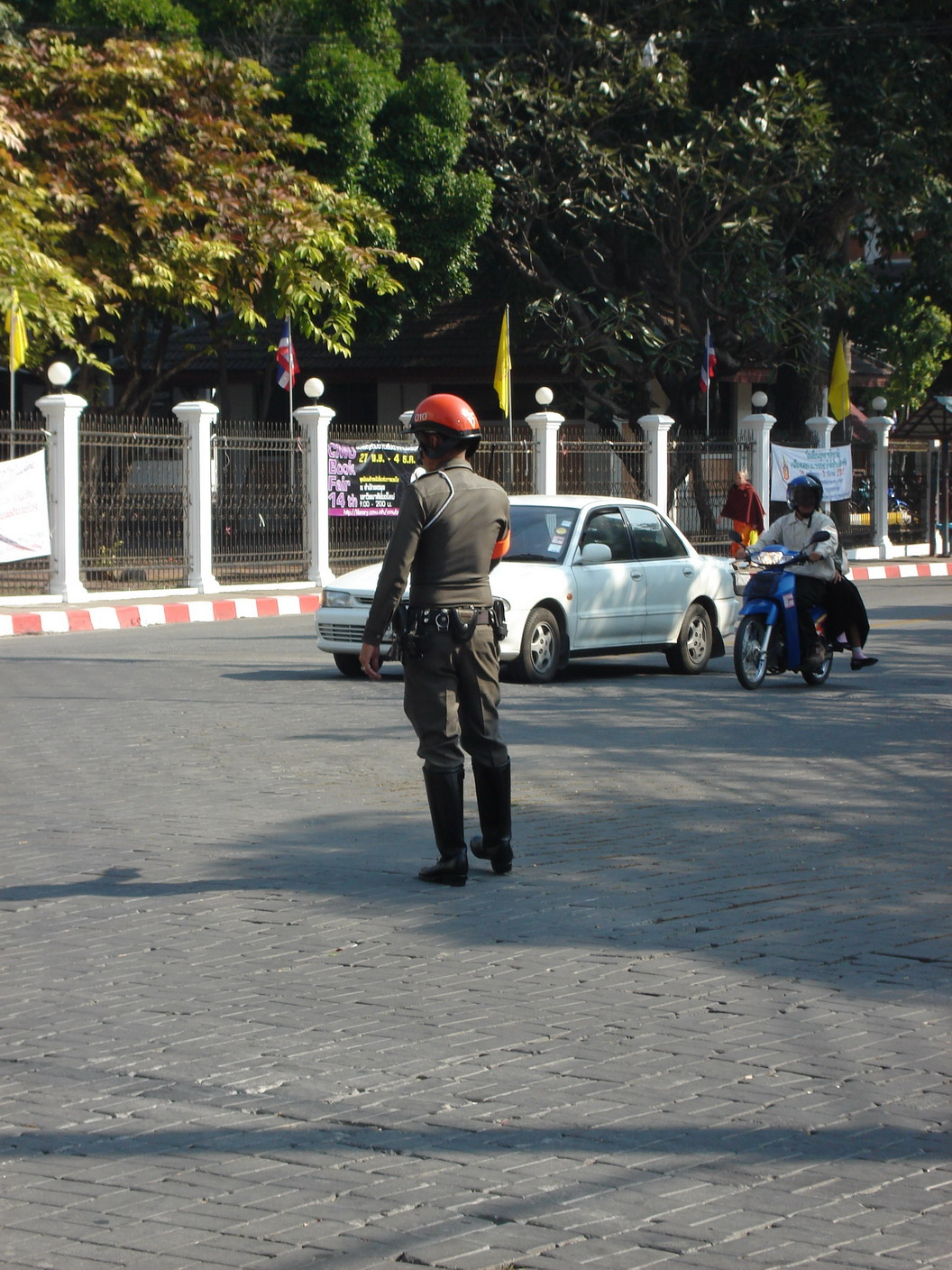 January 22. Day 38. I woke up to a beautifully warm Thai sun and decided I wanted some REALLY good pad thai so I knew I needed to head across town to a little place called Art Cafe right outside the main gate on the east side of Chiang Mai. After brushing my teeth, I headed outside and hopped on my trusty petrol-powered steed (scooter) and headed to the nearest 7/11 for my daily dose of pineapple juice (juice is fresh, plentiful, and cheap in Thailand just about everywhere you go).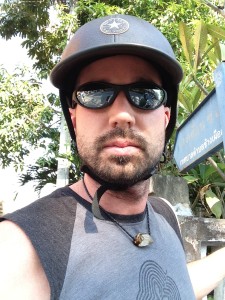 I hung my helmet on the handlebars, got my juice, paid, and went back out to finish my trek to the cafe for my feast. Then I noticed that someone stole my helmet?! I looked all around, but didn't see anything so decided I now needed to make a quick stop at the rental shop where I got the scooter (since it's illegal to ride a moto without a helmet). I turned onto the loop from Suthep Rd. and proceeded around the outer edge of the city and noticed traffic was a lot heavier than normal. As I make the turn to head east across the northern edge of the wall, I see the reason for all the traffic – cops.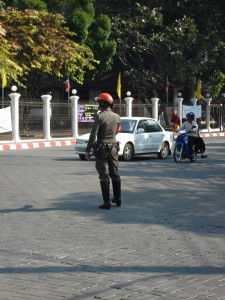 I get flagged over and he asks me for my license. I turn the bike off, open my wallet, and give him my Ohio ID and then he just starts to walk away. I dismounted my scooter in a very disgruntled mood and ask where he's going with my ID and he says in broken english, "I write you ticket." I asked why and he said, "you no wear helmet." I tried to explain to him that my helmet was literally stolen less than 15 minutes prior and that I was on my way to get another helmet from the bike shop and he wasn't buying it. So now I have a ticket. And no helmet. And then he puts my ID in his pocket and walks away. I immediately think to myself, "OH NO HE DIDN'T?!" I approach him and tell him he can't take my ID. He says, "I police. Do what I want." I asked him what I had to do to get it back (assuming a few hundred baht would resolve this matter instantly) and to my dismay, he told me I had to go to the court to pay the ticket, and then I would get my ID back.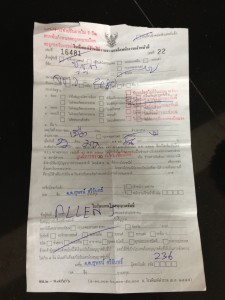 He tried to explain to me where I needed to go, but his english was horrible and my Thai was even worse so suffice it to say, I didn't have a clue of where I needed to go. I started with a trip to the bike store to get a new helmet. 3,000 baht later ($100 USD?!), I had a new helmet and was on my way again towards my now-extremely-expensive dish of pad thai. I spent the next 4 hours driving ALL over Chiang Mai asking people where I needed to go to pay this thing. No one seemed to know. I was furious and criss-crossing all over town completely aimless as to my destination. Desperately trying to keep my center, I focused on a very simple and important technique taught in every yoga and meditation studio that I've been to – breathe. This helped quite a bit and was yet another testament to the power within such practices. I finally found the court, waited in line for an hour, paid the fine, and was back on track to the cafe – n0w completely famished and starving.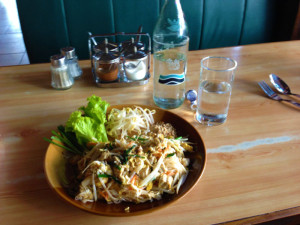 My lunch (now dinner) was delicious and I was now headed home. As I thought about my day, I was annoyed, but then realized I had travel insurance from WorldNomads and was curious if my policy would reimburse me for my losses since it all started with the stolen helmet. Only one way to find out… I contacted WorldNomads and explained to them the situation. They said it shouldn't be a problem to file a claim and have it approved within a couple weeks. I had to jump through a few hoops to get copies of the supporting documentation, but once all was said and done, I had a refund in my account and all was well again. Be well. And namaste.
What "mishaps" have you encountered while on your trips? Have you had any run-ins with law enforcement?
Related Reading:
4 Responses to "My run in with the Thai Police"